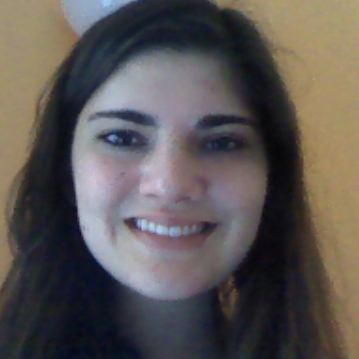 Abroad101 is pleased to introduce Caitlin Scalise, Global Ambassador in Sorrento, Italy this Spring semester! Cait will be studying International Business and Italian at Sant'Anna Language Institute. We look forward to reading about all of her "experiences, excursions and unexpected mishaps" as she shares them on Abroad101 blog.
"I'm so exited to begin writing for Abroad101 and share my experiences in Sorrento and elsewhere around Europe!"
Cait is a junior at the University of Rhode Island, majoring in International Business and Italian. She loves to paint, write and dance, but her greatest passion is learning about the world's cultures.
"I am determined to travel and experience life through the eyes (and in Italy's case, through the stomach) of another culture."
Cait's favorite travel memory:

My favorite travel memory was while visiting the Roman Ruins at the tip of the Sorrentine Peninsula.  This is the land where the choppy waters of the Mediterranean once welcomed Ulysses during his journey hundreds of years ago.  The powerful beauty of the Romanesque architecture overlooking the vast blue sea was enough to send chills down my spine over and over again. If the beauty of this area was not what made this my favorite travel memory, it was certainly the feeling of complete appreciation for being given the experience of living abroad.
In her own words:
"Abroad101 is an awesome resource.  I constantly referenced the Abroad101 blog and used the study abroad program finder to ease my anxieties about going abroad and to make sure I was choosing the right program for me.  I cannot tell you how many hours I spent searching for answers on everything from 'what do I pack?' to 'how do I make the most of my study abroad experience?'  That is, until I found Abroad101, which has saved me time, and acted as a go-to resource with useful tips provided by students who have gone through what I am about to go through now."
Read about all of the Abroad101 Global Ambassadors:
* Caitlin * Meg * Mia * Michelle *